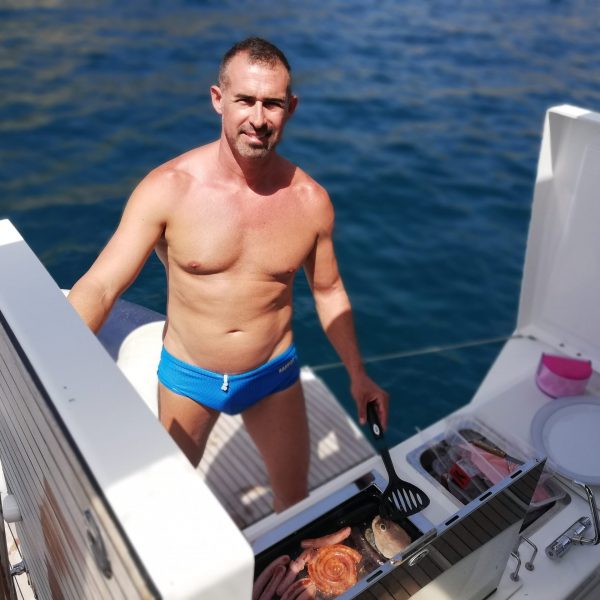 Our journey started in April 2012 trying to create funny escape in Spain in support of the gay community, doing our own packages and keeping our people in a safe environment.
 We want out clients to feel at home but also safe. We provide a cool space, funny sailors, good food, great drinks and we work with you to ensure an unforgettable trip. 
We really invite you to check all the reviews that you can find of our services on Google, TripAdvisor or Facebook. We prefer our clients to speak for us!
Gran Canaria is the most gay-friendly area in all the Canary islands and one of the most visited gay area in Europe even in Winter time.
Our most popular package is the 7h-experience in the south west coast of Gran Canaria. This trip is a good opportunity to enjoy the weather, work on your tan, meet new people, have good food and drinks with your friends.
We come to pick you up in a location that is convenient for you close to your hotel and we drive you to Port de Mogan where the true experience will start.
While you settle on the boat and you get to know other people on the boat, we offer you a drink to start. Once our in the sea, we stopped to enjoy the sun while our team members prepares some tapas for you.
Just before lunch, we are arriving to the nicest beach, Guigui Beach that most probably will be only for us. Within this package you will be able to choose between different plates suitable for every taste and a Valencian paella on the beach.
Our best multi-days offer is a one-week sailing trip around multiple Canary Islands. This package is the best fit for experienced sailors and people ready for a challenge: discover beaches unreachable from the land, sail with dolphins, look for peaceful and places uninhabited.
You can choose between an all-inclusive trip or a 'Collaboration Package'.
The all inclusive package will be no hussle in terms of food and drinks. We are going to take care of you for the entire trip and we will keep you entertained thank to the beautiful coast of the Canary Islands.
The Collaboration Package will give you the opportunity to truly understand the life of a sailor. You will collaborate with the team to provide, buy, cook for everyone. Also, we will work as a team to sail, clean the boat and enjoying our time together.